Pricing & Plans
These powerful features:
Browse your most recent 10 images

Free app for Windows, Mac, Linux, Chrome & Firefox
Everything in Gyazo Pro:
Search and browse unlimited image history

Add notes, arrows, and draw

OCR scan - Easily search and copy text auto-extracted from images

Password protected image sharing

See and show no ads

Premium support
Teams includes
Everything in Gyazo Pro plus:
Custom subdomain

User account management

Priority support

Consolidated billing

Team-only protected image sharing

Single sign-on with Google Apps

Sign up today and get 30 days free.
Anyone can use Gyazo to create new screenshots & GIFs free of charge.
Gyazo makes sharing all kinds of work simpler and much faster. Here are a few ways it really shines :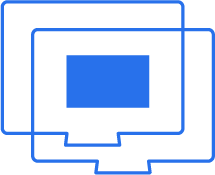 Easily share data from any source
A screenshot is the perfect way to grab that key section buried in your data and share it with coworkers instantly. You can take multiple screenshots and paste them into a doc or powerpoint in seconds.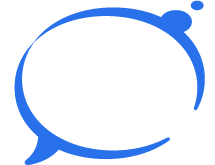 Clearly show what you mean
Whether asking a question or giving an answer, text can miss the point or just take too long. Send a screenshot or screen GIF and your message will be crystal clear.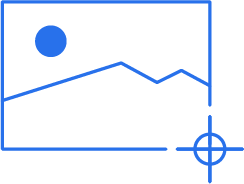 Make web content in a fraction of the time
It seems like everyone these days wants more content for their blog, social media account, and website. Now everyone on your team can turn their work into visual content that can be posted instantly.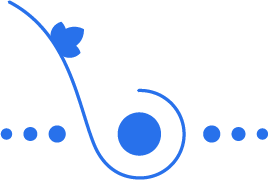 Search your team history effortlessly
Now with our revolutionary Ivy Search your images are immediately tagged and ready to be searched. Type in the website, date, app name, or document name and see related screenshots instantly.
How are other teams using Gyazo?

Design studio
Designers share their work in progress, get feedback, and get back to being productive.

Marketing teams
Marketers create and share new content for every social network, blog, or email.

Support department
Support staff send detailed visual explanations with screenshots and animated screen GIFs. They also respond faster and require less hassle from the requester when receiving the same.

Advertising and Financial firms
Advertising and financial firms rapidly share screenshots of data from the depths of their analytics dashboards with each other and clients.

Engineering teams
Programmers screenshot bugs and paste links in chat instantly rather than typing it out or having a meeting.
Frequently asked questions
At captures page, can I click all images I uploaded before my subscription begins?

Yes. At captures page, Gyazo Pro users can click all the images you have ever uploaded, including images before going Pro.

Which payment method do you accept?

We accept Credit Card / Debit Card (Visa, MasterCard, American Express, JCB, Discover, Diners Club) and PayPal.

I am trying to subscribing for the paid plan, but my credit card was declined. What do I do?

According to our payment system, declines can happen for a variety of reasons. We are sorry, but we cannot find out further information about the specific decline. If possible, please use another credit card or debit card.

How can I end my subscription to Gyazo Pro?

You can cancel your Gyazo Pro subscription by clicking "Downgrade" at your

settings page

. If you cancel your Gyazo Pro subscription, your Pro membership will be downgraded after the expiration of the remaining subscription period.

What happens to my images when I downgrade from a paid plan to the free version?

We won't delete any of your images, while you cannot use paid features any more.

I need a receipt.

If you subscribed with a credit card, you can get an email receipt at

Settings

> Billing.

If you subscribed with PayPal, you should have an email receipt from PayPal in your inbox.